6 Benefits to Going the Cloud Server Hosting Route
Hosting on the cloud has become an increasingly popular option among many these days. The flexibility, power, and security it offers gives users the most control and customization among all hosting options. Cloud server hosting is the best route for many small, midsized, and even large companies or personal brands. Most businesses find an increase in productivity and revenue by utilizing cloud hosting.
What is Cloud Server Hosting?
Most hosting is done on a physical server. With newer cloud hosting technology, clients can lease a virtualized, dynamically scalable structure as needed. Instead of having one physical server you're responsible for, cloud hosting pools from hundreds of servers to create a digital resource space. Cloud hosting is the newest generation in online hosting and has become one of the top choices for many clients. Here are the six top benefits you can get when choosing the cloud server hosting route.
Flexibility
Cloud server hosting has the most flexibility needed for any online presence. Because you aren't using a physical server, you aren't confined to the hardware and mechanics of the physical world. If you wanted to upgrade or downgrade your power or resource outlet in a physical server, you'd have to spend the time and money physically replacing parts. With the cloud, however, changes are available at the simple click of a button.
The flexibility of cloud hosting makes it the most cost-effective option, especially for websites that see seasonal trends in traffic. With a physical server, you need to have the resources available for the most traffic you have in a year - at all times. This means you're paying for that extra power even in months you don't need it. With a cloud server, however, you can adjust your resource output quickly, allowing you to save money when there's less traffic to your site.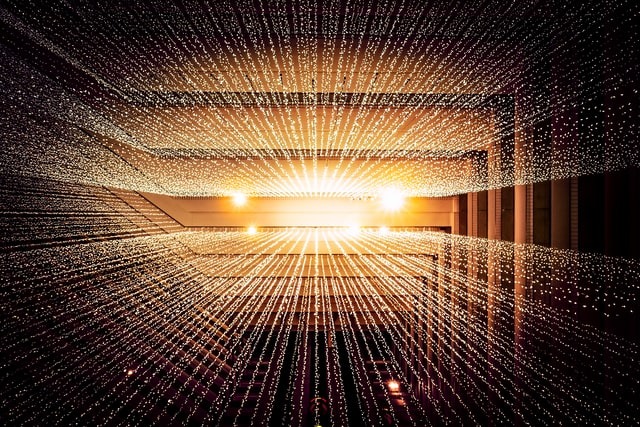 Photo by Joshua Sortino on Unsplash
Security
Cloud servers provide an excellent source of security and safety for your data and information. Additional firewalls and other security features can be utilized to help prevent data breaches and malware from infecting your information. Your cloud server is stored centrally, unconnected to the cloud nodes that it runs on. With a seamless failover backup process, your data is fully protected. And, unlike physical servers, your system can automatically restart if there is ever a node failure, further reducing downtimes for your site.
By moving from a physical server to a digital one, you also protect your data from physical harm. If your server suffers damage, such as overheating or vandalism, then your data could be lost. And if you don't have any recent backups, this loss can be devastating. When you host on the cloud, you don't have to worry about the physical dangers. You can rest easy, knowing your data is well protected.
Customization
With cloud server hosting, you get the ultimate level of customization for your server without having to spend as much on a physical server. Hosting on the cloud offers you the option of hosting either through a Virtual Private Server (VPS) or a dedicated cloud server. With both, you have a selection of dedicated resources that are yours to control without having to share with others. This allows you the freedom to fully customize and fine-tune the options of your server to meet your business needs. Whether you need to increase or decrease power, change settings, or customize visual options, you don't have to worry about anyone else getting involved. When you host on the cloud, you are in full control of your website and your hosting options.
Speed
Moving to the cloud is quick and easy. Plus, once your websites are already up, migrating them and adding/removing pages becomes a breeze. The network that your website is hosted on is redundant, transparent, and always available. You'll find your server operates 10X faster than a physical dedicated server, saving you time to work on other aspects of your company. The speed and power that cloud server hosting provides at a cost-effective rate are unrivaled by any other hosting option.
Support
With cloud hosting, you get unparalleled 24/7 support with your website and hosting. When it comes to online hosting, there's never a convenient time for something to go wrong. That's why customer support is always available to provide insight and assistance, whether it's day or night, week or weekend, regular day or holiday. Keeping your website up and running is the most important part of hosting, and support is there to keep that going. With knowledgeable support agents ready to help, your cloud server will never face a problem alone.
Management
You can also have your cloud server managed as well. Your management team will monitor your server at all times, ensuring everything is working well. They'll also upgrade your security applications and other resources as new installments are made, so you don't have to worry about doing it yourself. With full cloud server management, you can spend more time and energy improving your company without having to deal with the specifics of your server hosting.
Cloud Server Hosting with Host For Web
At Host For Web, we're dedicated to providing you with the best hosting options available. Our cloud server hosting plans start from as little as $10 a month and give you the ultimate level of performance, safety, and flexibility. Our knowledgeable support team is available 24/7 to help you at any step in your hosting journey. You can browse our cloud hosting options online or give us a call at 1-833-201-8322 to get your cloud server up and running.