Can You Make Money as a Reseller?
Being a reseller is a great way to make some money on the side. With enough time and dedication, it can even become your full-time job. Reseller hosting services allow you to repackage hosting plans and sell them to clients yourself. This can be a business all on its own, or it could help boost the freelance services you already offer. By reselling hosting services, you get the hosting power and support from your provider that you can use to help improve your customers' experiences.
What are Reseller Hosting Services?
To host a website online, you need a hosting plan. These plans can be simple shared hosting plans or more powerful virtual private server (VPS) hosting plans. Hosting a website can be intimidating to many, especially if it's their first time doing so. But as a reseller, you can help eliminate those fears by hosting for your clients.
However, buying and maintaining servers for hosting is expensive and time-consuming. That's why many turn to reseller hosting services. With these services, you can utilize your hosting provider's data center to offer hosting services to your clients. The hosting provider rents out server space to you, you sell that space to your client, and your client doesn't have to worry about the technical aspect of hosting a website. It's a win for everyone involved.
How Reseller Hosting Works
When you purchase a reseller hosting plan, you get a set number of hosting plans that you can repackage and sell to your clients. Reseller hosting is unique in that your clients never need to know who is providing the hosting. As far as they're concerned, you're doing everything for them. And in a way, you are.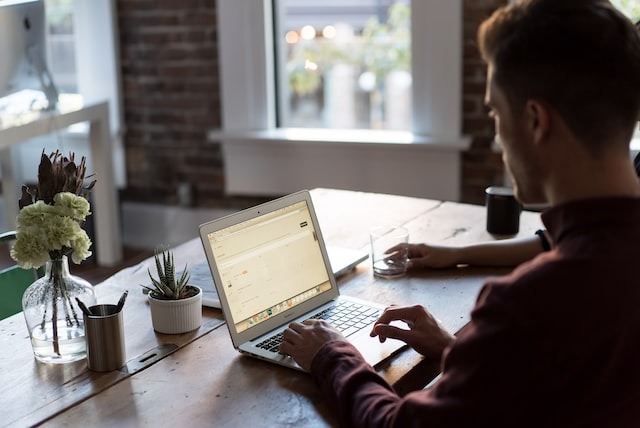 Photo by Bench Accounting on Unsplash
When you sell a hosting plan to a client, you can alter the branding to match your business. It's your logo and contact information they see, not the hosting provider's. This helps you maintain brand integrity and a more professional appearance when offering hosting services to your clients.
How to Make Money with Reseller Hosting Services
There are a few ways you can make money by being a reseller. Whether it's a part-time gig to make some extra money on the side or a new part of your freelance services, reseller hosting can help you boost your income.
Just Reselling
Just offering hosting services to clients can make you money. Many businesses and brands want to have a website online but are intimidated by the hosting process. Even though many hosting providers make this process as easy as possible, it can still seem complicated and confusing to new website owners. But a reseller can reduce their anxieties by handling everything for them.
As a reseller, you help your clients set up their accounts and deal with all the back-end settings. You make sure everything is up and running and help them with any changes or updates that need to be made. And with some hosting providers offering management services, you won't even need to spend additional time maintaining these websites. You can set them up and only get involved if there's an issue.
Freelance Services
If you're already a freelancer who offers services for websites, then adding website hosting can greatly boost your business. Freelancers who can easily add reseller hosting services include:
Website Designers

Website Developers

Content Writers

Social Media Marketers

Website Link Managers
By including hosting services with these other freelance options, you can attract more interest from clients by offering more services at once. Plus, by creating and having access to the hosting account yourself, you eliminate the need for third-party interaction between you, your client, and their hosting provider. If there's something that needs to be done to the website, you can simply get in there and do what needs to be done with no problems.
Is Reseller Hosting Right for You?
Reseller hosting is a great way to boost your business and make some extra money, but it may not be for everyone. While it can be a pretty easy and laid-back profession, it does require a certain level of energy and time commitment to make sure everything is running smoothly. If you think that reseller hosting may be right for you, make sure the following is true:
You have the time needed to properly set up new-client accounts.

You have the time needed to monitor websites or the budget to afford professional website management.

You have clients already in mind for such services.

You have the technical skills and knowledge needed to set up accounts and fine-tune them to each client's needs.
Where to Find Reseller Hosting Services
If you're ready to boost your business and make money with reseller hosting, you'll need to find the right hosting provider to help. At HostForWeb, we provide all of our clients with first-class support and hosting power. As one of our resellers, you get access to our easy migration services, 24/7 customer support, and integration of hundreds of apps and widgets to help your clients' websites stand out. Our reseller hosting services can be bought in bundles, so you can rest assured knowing that you'll always have a plan ready to give to a potential client. We also offer additional website monitoring and management to ensure your websites are always up and running as they should. To get started as a reseller, browse our available reseller hosting packages online or give us a call at 1-833-201-8322 for more information.