How to Choose a Hosting Service That's Right for You
When you're preparing to get your business going or build your website, you need a hosting service that will accommodate your website needs. There are a ton of different options out there, so it's important to know just what those options are, what they entail, and how you can effectively choose one.
In this guide, we will share with you some of our best tips for choosing a hosting service for your needs.
Web Hosting Overview
When it comes to web hosting, your service provider will most likely have several options to choose from, like:
Shared Hosting
Reseller Hosting
VPS Hosting
Cloud Hosting
Dedicated Hosting
These are just some of the most common choices but different providers do have different options, so keep that in mind.
Shared Hosting
Shared hosting means you are sharing a server or a portion of a server with everyone else on that same space. Your bandwidth, speed, and other factors may be affected by how many others are using the space at the same time. Shared hosting can be a really great option when you're just getting started. It's relatively inexpensive and it's a good way to gauge how much you might need. It's also easy to upgrade to another level when and if you need to.
Reseller Hosting
Reseller hosting allows a user to basically rent out part of their own dedicated server space that they maybe aren't using or don't need. A reseller will pay their provider for the dedicated server and then will have tenants or sublets that use a portion of that server. It leaves the reseller in charge of their own clients but then they rely on their provider for things like maintenance, security, and upkeep of the server itself.
VPS Hosting
VPS is a virtual private server. It's similar to cloud hosting in that you are fully in the cloud and using that virtual space. A VPS is a server that's dedicated solely to you, but the server is all virtual. This can be a useful option if you have multiple locations or several remote employees. You're technically still sharing a physical server with other people, but it feels like you have a dedicated server that you don't have to manage.
Cloud Hosting
Cloud hosting works through the cloud, as the name suggests. Data storage, resources, and everything else are all through the cloud. You have no server to contend with, although the cloud provider might have servers. You simply use your cloud space and operate within. This is another virtual option that comes in handy when you have remote employees or perhaps employees spread out across the globe.
Dedicated Hosting
Dedicated hosting is an entire server dedicated solely to you. You rent the server and you get the whole thing without having to share with anyone else. This type of hosting service might be a little bit more expensive, but you get all of the resources and don't have to worry about anything. The provider will manage the details and the maintenance and you get the space, the bandwidth, and the freedom to do your own thing without disruption.
Tips to Choose a Hosting Service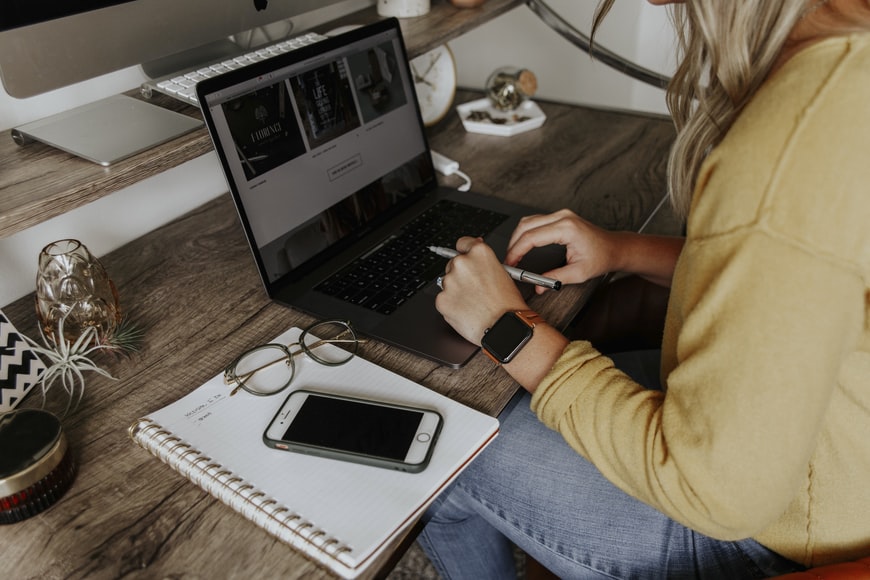 Photo by Corinne Kutz on Unsplash


Here are some tips to help you choose the best hosting service for your needs.
Understanding Your Needs
Let's start by figuring out just what you need from a host. You may not be exactly sure what you need yet, but maybe you can make a list of the specifics you are looking for. What your needs are will really probably depend on what you are doing and the types of things that you have on your website.
For example, your business most likely fits into a niche of some sort, so think about what that niche might need. Are you going to need a lot of storage? Maybe you know that speed is going to be a major factor at play. Is your site going to have a ton of content and you need something to accommodate the content loads? These are all important factors to consider for your specific site.
Then there's eCommerce. Will you be using any form of eCommerce on your site? In this case, bandwidth will probably be a major detail to consider but security is also going to be critical.
Plans and Contracts
Next, you need to consider whether you might be locked into an extended contract or plan that you can't get out of. Some of these plans will have monthly hosting, but you also might find yourself locked into a 3- or even 5-year contract. If you need to make changes or want to cancel during that time, you could be looking at a hefty fine.
This may not be an issue at all but it is definitely something you will want to pay attention to. You should also know that if you are prepared to stay on long-term with your choices, you might be able to save some money as most providers offer discounts for extended contracts.
Upgradability
Find out whether or not your host provider will have upgrade options available. You want to know that if you get in on a specific hosting service and discover that you need more, you can move up. Most providers will allow for upgrades, but you might want to check in on this detail to be sure. If you can't upgrade, it might not be worth your time or money.
Add-Ons & Compatibility
Finally, you want to make sure that your hosting service is going to be compatible with tools that you want or need for your website. Things like SSL, email, eCommerce, and more are often not included initially. These are things that you bring in or add on while you are getting established. Most of the time, this won't be a problem; however, you definitely should take the time to check so you don't end up with something that won't do what you need it to.
Reliable Web Hosting Provider
If you're looking for a reliable hosting service provider, HostForWeb is here for you. We offer a variety of hosting services for you to choose from. With more than 20 years of experience in the hosting field, we work hard to provide for our customers and bring you a quality resource, no matter what your needs might be.