Tips for Finding the "Just Right" Hosting Service for Your Website
With a website, your business or personal brand can see tremendous growth. Even a one-page website is enough to help find new clients and customers and boost your online presence. But there are a variety of website hosting services out there, all claiming to be the best. So how do you know which one really is? Each company's needs are going to be different, but with the right time and energy spent researching, you can find the 'just right' hosting service for your website. Here are some tips on what to look for when starting your online hosting journey.
Tip One – Check for Plan Variety
There are hardly any website hosting services that only have one available plan. The best hosting services have a large variety to choose from. There are four main categories of hosting options. Within each category, you can choose a specific plan that will determine the resources and power available to use. A hosting service with more plan variety is more likely to have the perfect plan for you and your website.
Here are the categories to look out for when choosing a website hosting service:
Shared Hosting
With shared hosting, your website will be sharing a server with many other website owners. This option is perfect for small businesses and personal accounts that don't need a lot of power and don't have as much traffic as other websites. Within this category, there are different levels of sharing you can choose, which affect how much of the shared resources you have access to. Most hosting services allow for quick and easy upgrading or downgrading for these accounts.
Virtual Private Server Hosting
For websites that need a little extra 'oomph' behind them, there are virtual private servers (VPS). Like shared hosting, VPS hosting splits server space among more than one user. However, the number of owners is set to a specific maximum. This way, you have a set allocation of resources that you are guaranteed to be able to use. Different plans will determine how much of the server you virtually 'own,' altering how much power your website will have.
Cloud Hosting
Cloud hosting has grown in popularity in the last few years, and it doesn't show any signs of stopping. These plans create a server in the cloud by using the resources of several physical servers. In a way, it's like VPS hosting because you're sharing servers with others. Unlike VPS hosting, though, you can more quickly change your settings and customize options in a matter of seconds. It's a great option for businesses that see fluctuating needs for their website.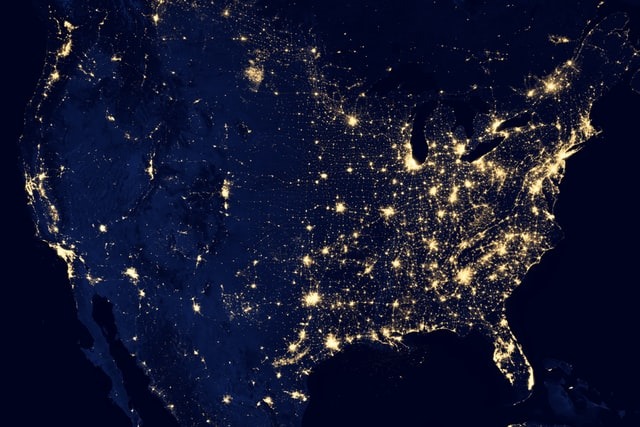 Photo by NASA on Unsplash
Dedicated Server Hosting
For websites that need lots of power and dedicated resources, hosting services offer dedicated servers to run them. With a dedicated server, you have full control over all the settings and don't have to share your resources with anyone. The plans within dedicated server hosting typically determine the model of the server you're using. You can adjust the hardware and software to perfectly fit your website's needs.
Tip Two – Check Plan Flexibility
Having a variety of plans is a good sign. It's an even better sign to be able to switch your account's plan without too much hassle. After all, if you realize on day two of your plan that your site keeps crashing because it can't handle the amount of traffic, you don't want to have to wait a month before you can upgrade. A good hosting service will offer flexible and customizable plans that allow you to quickly and easily upgrade or downgrade your account to meet your website's needs.
Tip Three – Check Out Their Data Centers
Running a website hosting service means housing and managing a bunch of servers. If those servers go down, every website signed up through them goes down too. That's why the best website hosting services invest in state-of-the-art data centers that help protect their servers and offer uninterrupted connections to the network. Having a well-secured and connected data center is necessary for a hosting service to operate smoothly.
Tip Four – Confirm Customer Support Hours
Technology doesn't wait for a weekday to malfunction. In fact, many issues with websites happen during down hours, when people are off work and actively using the websites. A hosting service with customer support that only answers from 9-5 Monday through Friday isn't going to be much use in that situation. When choosing the right hosting service for you, make sure they offer 24/7 customer support with qualified and educated technicians that can help you with any problem at any time.
Tip Five – Check Customer Testimonies
A website can write anything they want to about themselves, but that doesn't always mean it's true. Before committing to a website hosting service, check their reviews and testimonies online. By doing so, you'll be able to confirm their claims and learn what the process of working with them is like. You can also be alerted to any issues that the company may have. Just remember to look at more than one review. After all, there's a difference between one customer having a good or bad experience and one hundred customers having the same experience.
Website Hosting Services with HostForWeb
At HostForWeb, our goal is to help support your website hosting goals. Our website hosting services provide a strong and sturdy network connection through our state-of-the-art data center. We offer hosting plans for shared hosting, VPS hosting, cloud hosting, and dedicated server hosting. With our 24/7 customer support behind you, you'll never have to worry about facing an issue on your own. If you're ready to experience the hosting option perfect for your website, browse our plans online or give us a call at 1-833-201-8322 if you have any questions.