What Exactly is VPS Hosting?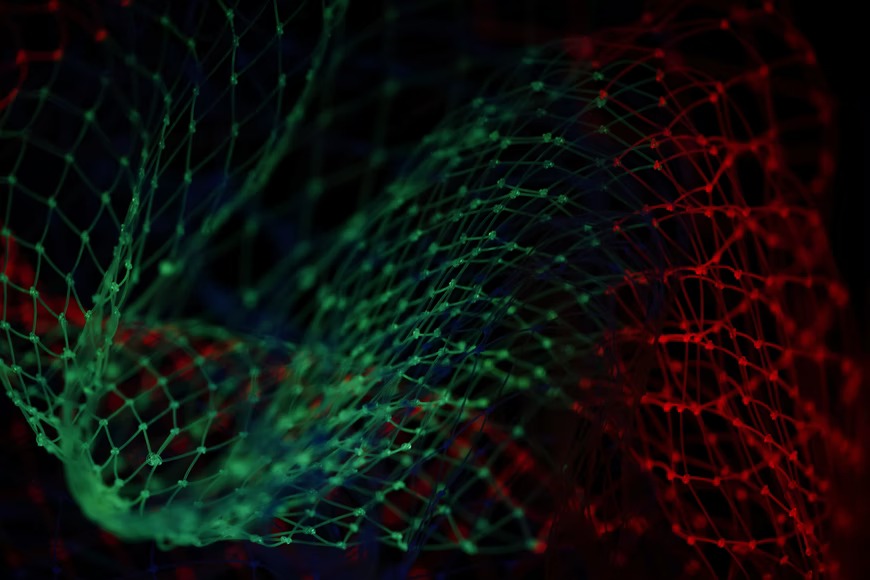 Photo by Pietro Jeng on Unsplash
When it comes to understanding all your hosting options, one option you should be aware of is VPS hosting. VPS hosting is a form of hosting that brings together the best of both worlds from shared hosting and a dedicated server, all at your fingertips.
In this guide, we will cover exactly what VPS hosting is, and what you can expect from it.
VPS Hosting Defined
VPS stands for "virtual private server." You might also see the term VDS (virtual dedicated server), which is the same thing. They are interchangeable terms.
This type of hosting is done through a web hosting service, but here's how it works. You have your own virtual server that is dedicated to you. However, it's set up similar to a shared server so you don't have to spend a fortune on the access.
Think of it like the penthouse apartment in your building. A full server has a bunch of rooms, or apartments, if you will. The clients (you) get their own private access to pieces of that building and you scored the penthouse. This means you get special private access to your own portion, rather than sharing everything in the pool with everyone else.
Ultimately, it's designed to be similar to a shared server, but you get your own dedicated portion. The difference from a shared server is that you don't have to worry about inconsistencies or whether or not you get the dedicated power for your portion of the server.
How Can VPS Hosting Be Used?
Here's the great thing about VPS. It's a virtual server, so you don't have to worry about any physical space for a server. But this means that anything operated virtually can be operated on the VPS hosting service. Any software or operating system can be installed and used from this service.
Here are some specifics.
Websites of any kind

Blogs and blog hosting

eCommerce

Email or email server

Data storage needs

FTP or file transfer protocol
Advantages of VPS Hosting Services
There are several advantages to using VPS. Of course, every business should look around so they know they are choosing services that will work best for their needs and their budget. Remember, there are multiple hosting options out there.
Let's talk about some of the advantages that VPS hosting can offer a person.
Photo by Cathryn Lavery on Unsplash
Customization
Since you have your own undivided access to a specified portion of the server, you get to customize your space. You get root access to your space and can adapt it to your needs. You can change and configure any little detail of your space.
This is something you don't always get with a traditional shared hosting service. Sometimes, those are straightforward and you get what you get. With VPS, you have the ability to customize your dedicated server space.
This could be incredibly helpful if you have someone who is good with configuration and tech or maybe even a web developer on your team. It gives you control of your space so you can make it work for you, instead of you adapting to what's offered.
Affordability
Here's the thing. A dedicated server or a private server can get really pricey. The nice thing about VPS hosting is that you won't have to worry as much about that price tag. Yes, you're going to pay for the service and it will probably cost more than standard shared hosting services.
On the same note, it's designed to work like a shared hosting service in that you're sharing the server, but you get a private space within the server so you have dedicated power. This brings together a dedicated server and a shared server so you get the best of both worlds.
With that, you also get a reasonably affordable price tag when you compare it to the difference of utilizing a private server instead. There are times a dedicated server might be a better choice for a business.
But there are also plenty of times that VPS is sufficient and you might as well save the dollars.
Flexibility
When you use VPS services, you get specific resources dedicated to you. These resources are flexible. Your VPS gets things like disk space, CPU, and RAM that are all yours with your service.
Here's where it gets flexible. Say you have a surge and you need additional resources. You have a little bit of wiggle room where if the power is available from another VPS within the shared server, you can borrow it temporarily. Of course, this does depend on whether another VPS in the shared service has resources being unused at the time you need them.
This is typically an automatic process. There's a tool known as a hypervisor that automatically adjusts resources when there is a need and when the resources are available.
Scalability
Much like other hosting options, VPS is scalable as well. It is sufficient for the majority of business needs and it can be adjusted if performance is suffering from an overloaded server portion.
Since the resources can adapt to your needs if they are available, this makes VPS scalable to grow with your needs - to an extent. It does, of course, have limitations to be aware of, but the capabilities are enough to hold you and you can always migrate down the road if you need to.
VPS Hosting Services
As always, it's a good idea to do some background work to determine which type of hosting service is best for your needs. Host for Web offers a variety of options and we are here to help.
Reach out to us today to determine which type of hosting service is best for your business and let us take care of the hard part - the hosting. Choose from different packages to meet your budget and your business needs.