7 Things to Consider when Starting an eCommerce Site
An eCommerce site is a fantastic way to boost your business and make some extra money on the side. With a variety of hosting services available, making an eCommerce site is easier than ever. However, before you begin building your site, there are a few things you need to consider to ensure that your site is successful and productive. As long as you plan out your site ahead of time, you'll see the growth an eCommerce site can provide.
1 – What You're Selling
Knowing what you're going to be selling is the top thing to consider when starting an eCommerce site. After all, the whole point of an eCommerce site is to sell products. Consider why you're starting this site and what it is you plan to sell. Are you an artist selling your prints? A clothing store looking to expand to online sales? Before you begin any progress on making your site, you need to know what you're selling. This is going to drive most of the decisions you make, so be sure you have your store planned out well in advance.
2 – How You're Selling
Now that you know what you're going to be selling, it's time to figure out how you're going to sell your products. There are dozens of sites out there that allow you to create an eCommerce store through their website builders. One popular example is WordPress. Most hosting services have integration with these kinds of websites, so you can get their design capabilities with strong hosting power. If you aren't using an eCommerce site builder, you'll want to make sure you invest in a strong website coder/designer to build you a well-structured online storefront.
3 – What Buyers Want
Just because you have a good idea for a product doesn't mean it's going to sell well. As you're beginning to design your eCommerce site and build up your stock, it's a good idea to do some research and see what the market for your products is like. If you sell shoes, for example, you might want to check to see how popular knee-high boots are before you order 1000 pairs for your shop. Being aware of market trends and buyer interest is a surefire way to make sure your store performs well and boosts your income.
4 – How to Get Return Customers
Getting one purchase is great. Getting ten is better. Sometimes the best way to get more sales is to target users who have bought from you in the past, especially if they like your goods. Getting customers to return requires a lot of time and effort, but it can pay off greatly when done properly.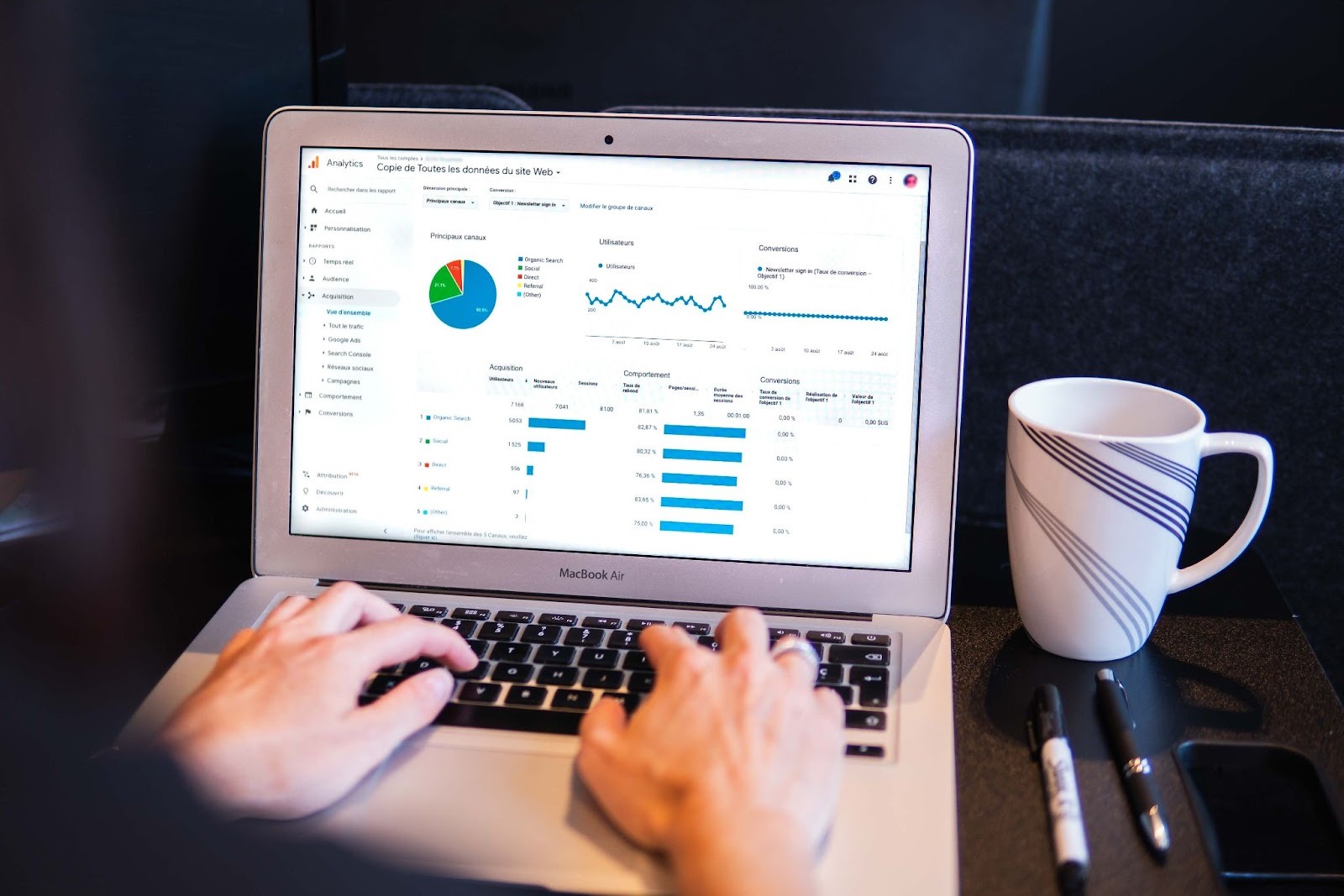 Photo by Myriam Jessier on Unsplash
The best way to encourage customers to return is to create a user profile they can log into on your site. This way, they can earn points or other rewards for each purchase they make. By providing a loyalty system like this, you encourage customers to return to your shop multiple times. You can also entice customers to return by inviting them to sign up for your mailing list, where you can send them coupons and other special offers at regular intervals.
5 – Design
Having a well-designed website is essential no matter what you're using it for. When you design your eCommerce site, it's important to try and match the design to your products, audience, and established promotional materials. For example, if you already own a physical storefront and are looking to build an online one next, you'll want to incorporate the color scheme and images already in use. By maintaining brand integrity, you help your online presence grow and ensure customers know who they are buying their goods from.
6 – Blog
Having a blog is a great idea for all websites. Blogs help you boost your online score and gather more attention from users. Well-written blog posts help your search engine optimization score increase, gathering more visitors and potential customers. Blog posts should be written to match the products you're selling and can help showcase new products as well as special deals and other events. It's up to you to decide how often to post on your blog, but one post a week is a good way to keep your online presence healthy.
7 – Hosting Services
With design, products, and additional website needs in mind, it's time to choose a hosting service. Many hosting platforms provide similar services, including WordPress integration and dedicated servers to help provide the resources and power your eCommerce site needs.
Hosting plans for eCommerce sites can start as low as $5 a month for shared hosting plans. You can upgrade to a virtual private server or even a dedicated server if you need more resources to help your store run smoothly. And for eCommerce sites that see seasonal trends in users and sales, cloud hosting is available to provide greater customization in your resource allocation.
Host For Web Hosting Services
At Host For Web, we're dedicated to providing quick and reliable hosting services for all websites. Our security helps keep your eCommerce site safe and your user information secure. With our powerful, world-class data center, we ensure quick account migrations and as little downtime as possible. When you host with Host For Web, you can even merge your account with WordPress to build a professionally designed eCommerce site with the power and tools our hosting provides. To begin hosting your eCommerce site, you can choose a starting plan online or give us a call at 1-833-201-8322 for help with your account.