Benefits of Fully Managed Hosting Services
Managing a website takes a lot of time and effort. You have to constantly monitor for outages or downtimes and regularly check for performance loss of any kind. And if you're already running a business, you probably don't have the time to devote to the website that you need. With managed hosting services, however, you can ensure that your website is always up and running as it should without spending any extra time monitoring it. All you have to do is pick out your plan, and your hosting provider will do the rest.
The Benefits of Managed Hosting Services
When you choose a managed hosting plan for your website, you get access to a host of benefits you won't find in an unmanaged plan. Managed hosting services allow you access to customer support options and services that keep your website and server in check without you having to lift a finger.
Set-Up
Setting up your server can be a bit of a headache, but not with a managed hosting plan. With managed hosting, you don't need to understand Linux or server administration routines; your hosting provider will handle it for you. Setting up your server and configuring it to match your website's needs are all included when you choose a managed hosting plan.
Performance Monitoring
There's a lot that can affect the performance of your website, and keeping track of everything takes a lot of time out of your day. But when you go with a managed hosting plan, your hosting provider will monitor your server and website performance for you. This constant monitoring will quickly alert your provider to any outages or problems with your server. They'll then be able to contact you quickly and perform the necessary steps to remedy the situation. With performance monitoring, you don't have to worry about your website losing performance or your server going down.
Updates
Depending on the scale of your server and website(s), you likely have a variety of security applications, storage hardware, and website plugins that work together to run your online space. However, the longer a piece of technology or software is on the market, the more time hackers have to learn their secrets and find ways to infiltrate them. As a result, hardware and software are constantly updated to help prevent security breaches while adding new and useful content. If you aren't updating your server or website regularly, you're opening yourself up to cyber threats. With a managed hosting plan, however, your content is regularly updated to help keep you and your website protected.
Backups
Even with security measures and monitoring in place, there's still a chance something could go wrong with your server or website. Regular backups of your server help prevent data loss, allowing you to restore your information if there is an issue. Backups are also a great way to roll back your website if a new update causes problems. However, backing up the data from your server can take some time if you're doing it manually. And not everyone is technology-minded enough to set up automatic backups on their own. When you have a managed hosting service, your hosting provider will perform regular backups to help keep your data safe.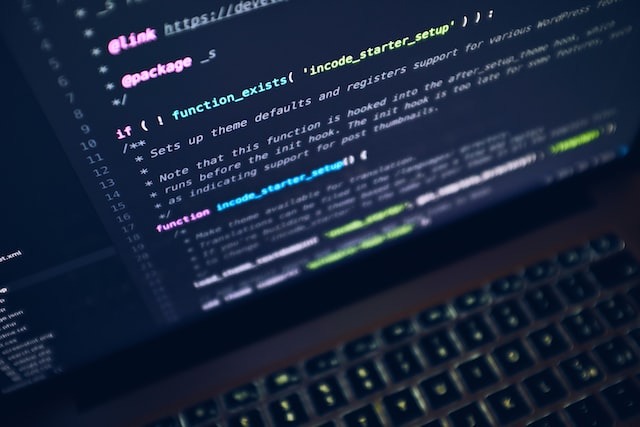 Photo by Luca Bravo on Unsplash
Is a Managed Hosting Service Right for You?
Choosing a hosting service can seem a bit daunting. There are a lot of options, and with each of those options, there are even more sub-plans to choose from. But when you're picking out a hosting plan, you'll want to decide ahead of time if you want to have a managed or unmanaged hosting service. Here are some things to keep in mind when making your decision.
Cost
A managed hosting service plan costs more than an unmanaged one. You're essentially paying for full and constant monitoring of your server, which isn't always cheap. However, most website owners and companies agree that the cost is worth the extra peace of mind and time they save themselves. When considering what kind of hosting plan to choose, keep your budget in mind and ask yourself if you can afford the extra cost of management.
Time
Choosing an unmanaged hosting plan means dedicating your own time and energy to managing your server and website. If you're a busy business owner, this may not be the right choice for you. However, if you're a hosting reseller whose job is to monitor client servers and websites, then an unmanaged server won't take much more out of your schedule. Be sure to consider how much time you have to devote to hosting management before making your decision.
Flexibility
A managed server provides a great deal of customization, but it isn't as flexible with how quickly changes can be made. When you manage a server yourself, you can pop in whenever you need to in order to upgrade or downgrade software or hardware. However, when your server is managed, you need to contact your hosting provider, explain the changes you want, and then wait for them to do it. Although the process isn't often long, there's still a waiting period involved. When picking out a hosting plan, think about how often you'll need to change or update your server or website and if you want to figure out how to do it yourself or if you want to wait for your provider to do it for you.
Managed Hosting Services with Host For Web
At Host For Web, we offer fully managed hosting services to help keep your server and website running. Our team of trained technicians works around the clock to monitor your server and make sure everything is running as it should. When you host with us, you get access to 24/7 customer support, ready to help with any problem at any time of the day or night. To get started with managed hosting, you can browse our available plans online or give us a call at 1-833-201-8322 if you have any questions.