How Does Reseller Hosting Work?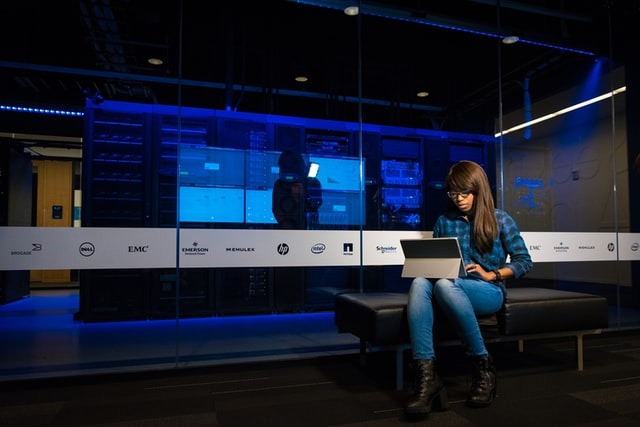 Photo by Christina @ wocintechchat.com on Unsplash
As websites become increasingly available, the demand for reliable hosting services also increases. Reseller hosting, therefore, has become a thriving business for many. Content writers, web designers, and other small-business owners find that providing hosting options for their clients eases everyone's life. By reselling hosting plans through a hosting provider, you can provide your clients with an all-in-one package that increases your appeal and helps you secure business.
The Benefits of Reseller Hosting
There are several key benefits that reseller hosting has to offer. It's one of the best ways to provide for your clients while saving you time, money, and worry.
Cost-Effective
Hosting providers offer many different packages that users can take advantage of. These plans can be costly, but many providers offer discounts for bulk purchases. When you purchase a reseller package, you typically get a bundle of hosting plans that you can then sell to your clients. You save money on each individual plan, allowing you to earn more when you provide hosting services to your clients.
No Middleman
Working with a client on their website isn't always easy, especially if they aren't tech-savvy themselves. The fewer companies and people your client has to deal with, the better. Clients can become confused or even frustrated when they have to work through a middleman to get what they want. By offering hosting services yourself, you can provide everything they may need. This increases customer satisfaction and reduces the amount of stress both you and your clients face.
Photo by Christina @ wocintechchat.com on Unsplash
Security and Management
When you provide hosting services without the help of a hosting provider, you have to worry about the security and management of your servers. Keeping them safe from both physical and virtual harm is important. Any small disaster could lead to havoc. When clients hire you to host their website, they expect it to be online and ready to go all the time. If something does happen, your clients could become disgruntled, especially the longer it takes you to fix the problem.
When you resell hosting plans through a hosting provider, however, you don't have to worry about as many threats. Providers have dedicated server managers that ensure the location is safe and the servers secure. They'll also help with managing the servers and keeping software and utilities up to date so everything will operate smoothly and efficiently.
How to Get Started with Reseller Hosting
If you're looking to get into the hosting game, you'll find that it's relatively easy to get started. Hosting providers offer different reseller packages you can use to brand your own services and sell them to clients. When you choose a package, you can get up to 200 different cPanel accounts (client websites) with 4000 GB of bandwidth and 400 GB of SSD disk storage.
You can also easily manage your clients' hosting through reselling options with a simple and intuitive WHMCS billing panel. Here you can keep track of the accounts you own, the clients assigned to each, and which are still available to resell. Once you make an account and purchase your reseller hosting plan, you'll be able to start offering hosting services to your clients right away.
Hosting Assistance
Providing hosting services isn't always easy. Even if you are a website designer or other technical worker, managing the hosting aspect of a website is a different beast altogether. When you host as a reseller, however, you get the support of the original hosting provider to help your business grow.
Hosting Tools
As a reseller, you gain access to powerful hosting tools that help you focus on the other aspects of your company. With WHM panel and cPanel, you can easily fine-tune your hosting settings without needing to know any complicated coding. Reseller packages also come with a 1-click installer that features over 300 powerful web apps your clients are sure to love. WordPress, Joomla, Drupal, and more are available without needing to complicate the set-up process.
Branding
With reseller hosting, you can add your own brand to every aspect of the services offered. Your clients' control panel can showcase your custom logo, company news, and custom name servers. With this personal touch, your clients never need to know that you are working with a third party to help host their website. You can brand and sell the packages as your own services while still getting the support and power working with a hosting provider offers.
24/7 Customer Support
If anything ever does go wrong, you aren't on your own. As a reseller, you get access to quick, 24/7 responses to your questions or concerns. No problem is too small in the web hosting world. With quick and knowledgeable support, you can easily rectify any problem as soon as it occurs. With server management and monitoring, you'll also get an instant alert the very second something seems to be wrong, so you can work on fixing it right away.
Reseller Hosting with Host for Web
At Host for Web, we're dedicated to helping your business thrive. We provide quality hosting services that you can resell to your clients. When you host through us, we provide you with high-quality customer service and powerful hosting tools. You don't have to worry about keeping servers safe or maintained, as we provide that for you in our world-class data center.
If you are a website designer, content writer, marketer, or other business that can benefit from providing web hosting services, take a look at how reseller hosting can help you expand your company. You can browse our reseller packages online to choose which is best for your needs. And at any time, you can upgrade or scale your plan to fit your growth. If you have additional questions or want to learn more about our reseller options, give us a call at 1-833-201-8322.