New Website Checklist: Everything You Need to Know
Starting a new website is easy these days. With website builders and hosting services galore, almost anyone can start a website in just a few minutes. But starting a good website takes time, planning, and effort. Without proper care given to creating the website, it won't work in your favor. If you want your website to boost your business or personal brand, you want to make sure that it has everything you and your users could need. Here's a handy checklist of everything you need to know when building a new website.
Audience
Knowing who your audience is is key in building a website. Your design elements and user functionality should be built around who is going to be visiting your site the most. For example, if you're selling women's clothing, you want to design your website for women, as they are the most likely ones to be visiting it. Likewise, if you run a medical office, you want to build your site around patients, with accessibility features that will help them understand your practice and get in contact to make appointments. The kind of business or brand you run will often help you identify your audience so you can design your site appropriately.
Branding
Even if your website only has one page, you want to pay careful attention to the branding that you use. For your company, you should try to maintain brand integrity across all platforms, both online and off. You should make sure that your logo is featured on your website and that any other promotional material you already have is utilized properly. Also, it's a good idea to design your website so that the color scheme and overall aesthetic feel match any material you already have. You want your users to be able to identify your company as your company, whether they're on your website, your social media pages, or a physical location.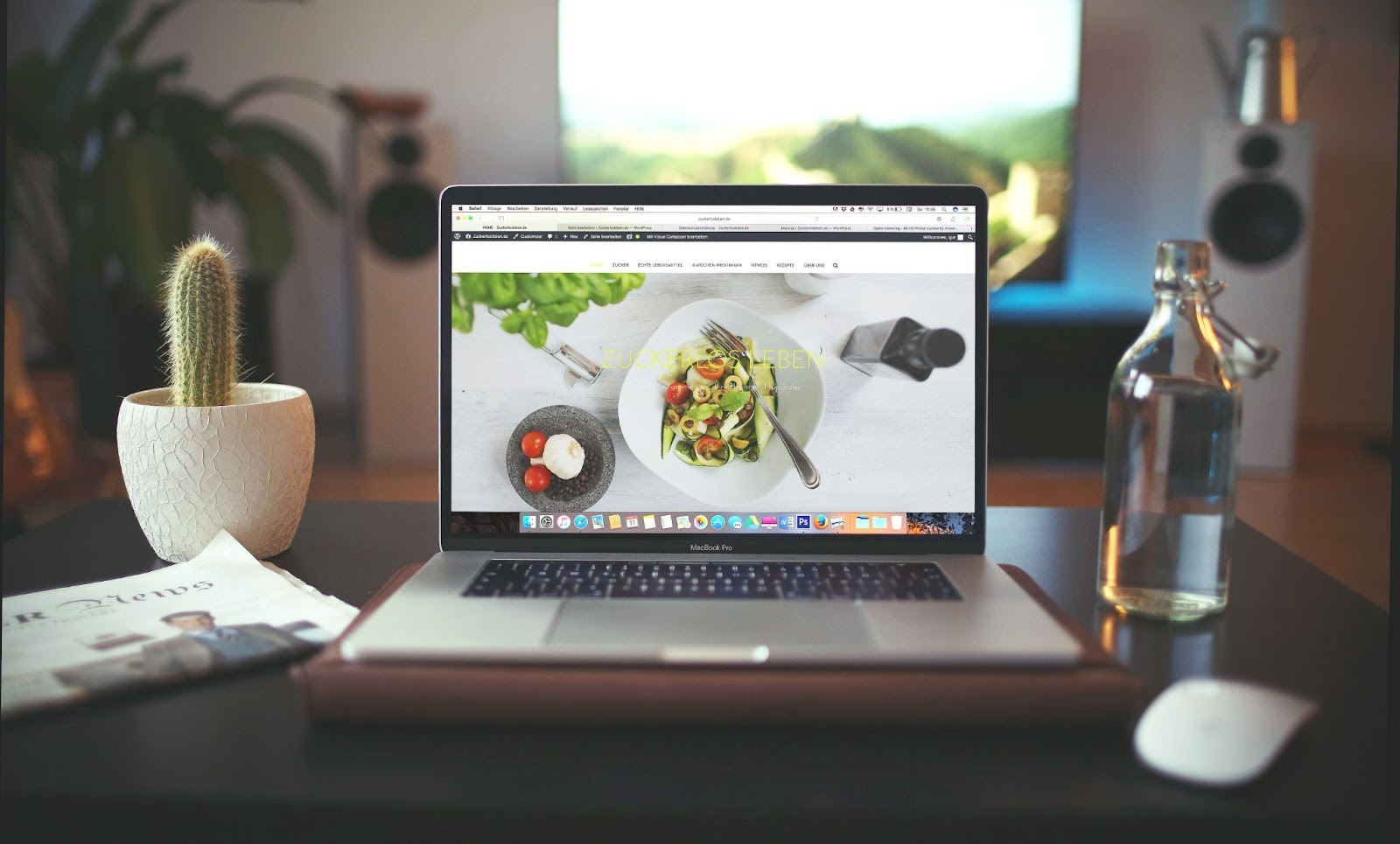 Photo by Igor Miske on Unsplash
Domain
Having the right domain name is essential for any new website. Before you go creating all your material around a specific domain, you want to make sure first that it isn't taken. Doing a search will help you identify if your chosen domain is available or not. It's always a good idea to have a few options of domains you can use in case your first choice or two are already in use.
Your domain name should be reflective of your business or brand. If your domain isn't related to the content posted on your website, you'll not only confuse users, but you'll also hurt your online presence and SEO score. Domains should be easy to remember and spell so that your potential users can find it quickly and easily. If you have a domain that is too complicated or long, you'll have a harder time getting people to visit your site, and you run the risk of them ending up at a different site instead.
Hosting Options
There are plenty of hosting options available for your new website, and choosing one ahead of time will help ensure that the build time is quick and easy. Here are the various hosting plans available and how to know which is right for your business:
Personal Hosting
A personal hosting plan is great for personal brands or small businesses. You share a server with many other companies, meaning there aren't a lot of customization options or resource availability. However, it's cost-effective and perfect for smaller websites.
VPS
Virtual Private Server plans are a good in-between for websites that need a little more power but don't need the full power of a dedicated server. Your company shares a server with a select few others, but you have dedicated resources and customization options available. It's the perfect middle ground for growing websites.
Dedicated Servers
Getting a dedicated server is a good option if you have a large website with several pages and lots of user interactivity. You don't have to share any server space with other companies, so you can fully customize as you see fit and have access to all of the power and resources you need. Although it's the most expensive option, dedicated hosting is perfect for large companies with several web pages.
Cloud Hosting
With cloud hosting plans, you get the power and customization of a dedicated server with added flexibility. Because the server is in the cloud, you can easily swap and adjust settings as needed without having to make any physical changes. Cloud hosting is perfect for companies that see a wide variety of traffic and use throughout the year, such as wedding planners.
Website Features
Your website should have a variety of features that reflect your business or brand. However, every website can benefit from the same base features, such as:
Blog – To boost your online presence and provide updates and information to users

Social Media Feed/Buttons – To help users find your company around the web

User Accounts – To help users save information on your site

About Section/Page – To let your users know more about you and your company
By having these regular website features on your page, you're setting your website up for success and paving a positive online future.
Hosting Services with HostForWeb
At HostForWeb, we offer a variety of hosting services for your company. Our mission has always been to provide high-quality support and powerful hosting options. Whether you're looking for a personal plan, a VPS, or a dedicated server, we can help you get your website up and running and keep it running. You can browse our available, flexible hosting plans online or give us a call at 1-833-201-8322 to learn more about hosting your site with HostForWeb.