Top 15 eCommerce Widgets for Websites
Top 15 eCommerce Widgets for Websites
Modern online shoppers crave convenience and speed. They want to find what they're looking for as quickly as possible and with as little fuss as possible. This makes it all the more critical for online retailers to guide customers to the right place with one click. The good news is, it's possible with the help of eCommerce website widgets.
Want to find out what widgets are best for your online business? You can find the answers to your questions by reading this article.
Shopping Widgets to Simplify Your Online Business
Creating a powerful and captivating eCommerce website is not a task that comes easily. There are so many things to consider: online payment security, customer acquisition, brand establishment, consent forms, inventory management, and a myriad of other concerns. The best way to improve the usability of your website is to make sure your UI/UX is straightforward and intuitive.
The most efficient and fool-proof way to meet your needs while solving other most urgent problems (like smoothly and conveniently moving your customers through the checkout process) is to use eCommerce widgets. These widgets provide many things that can help your business, such as easy ordering and payment, detailed shipping tracking, and other custom functionality that your website may need.
eCommerce websites widgets decrease in-page navigational clutter in order to streamline the shopping experience. You can use widgets to provide customers with discounts and deals, answer questions, and notify them about promotions.
To save your time, we've gathered a list of robust and outstanding eCommerce widgets that are excellent for all online retailers.
Yotpo



Yotpo, an eCommerce marketing platform for online retailers, has enabled online shops to generate reviews for their products and services through its widgets. Yotpo allows you to develop an SMS marketing strategy to target shoppers with personalized messages, create loyalty programs to stimulate desired customer behavior and force a measurable boost in LTV.
It contains a myriad of great features:
Showcase reviews, ratings, Q&A, photos, and videos to attract visitors to your website;

Get targeted traffic thanks to Yotpo's partnerships with Google, Facebook, and Instagram;

Use artificial intelligence to break down reviews into helpful insights and thus find opportunities to enhance the customer experience.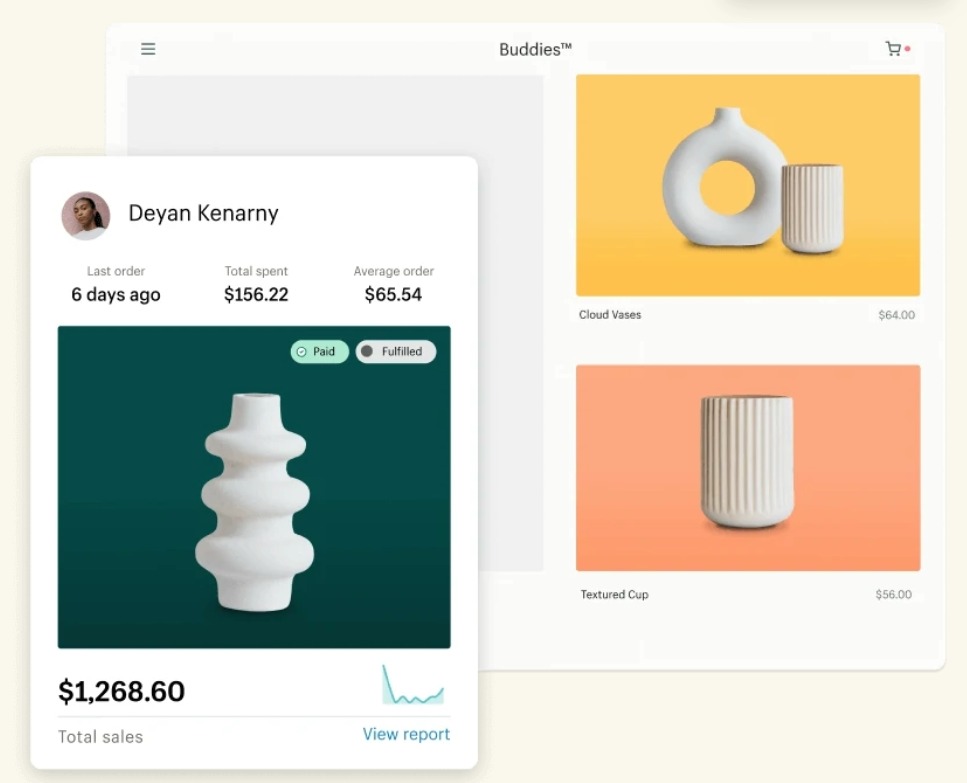 This widget is integrated with secure Shopify checkouts, enabling your customers to buy products safely. Shopify is trusted by over a million of the most successful brands globally to do everything from selling and shipping to payment processing. It's valuable for publishing product-related content such as reviews or ads on third-party blogs or websites.
Shopify widget features allow for:
Products embodiment both on a seller's website and on third-party resources;

Linking straight to product pages, shopping carts, checkout;

Customization of widget design to craft unique themes.
ShipWorks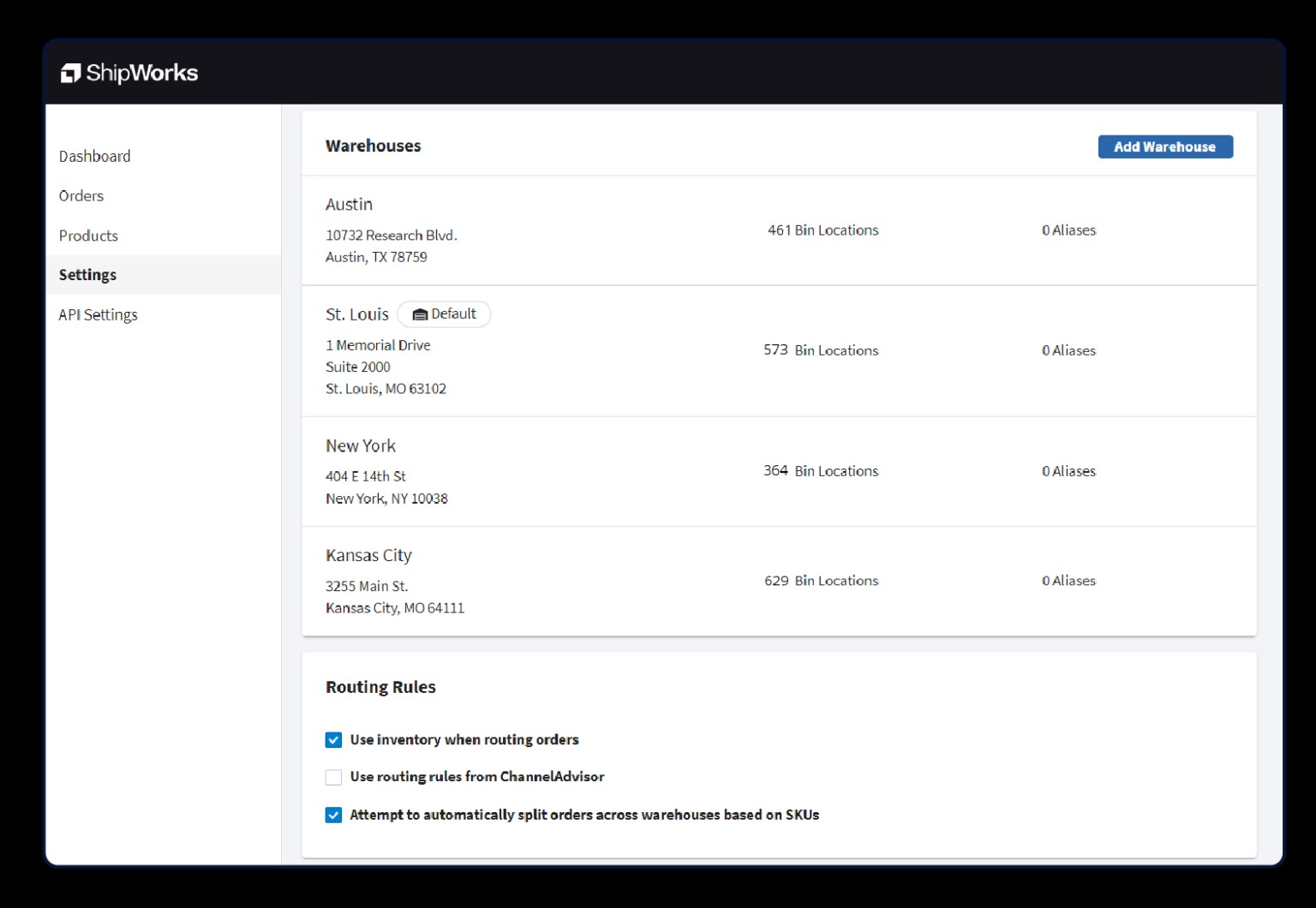 This widget covers the often-neglected aspect of the eCommerce or online business: fulfillment. The software is perfect for warehouses and large eCommerce sellers who wish to maximize efficiency, optimize expenses, automate processes, and improve delivery efficiency. The great thing is that ShipWorks can be integrated with almost any of the widely used systems. It automates many manual processes and reduces human error, thereby saving time and money.
ShipWorks major features are:
Optimization of the current order fulfillment and any related processes;

Adaptation to each client's unique supply chain model for one or multiple warehouses;

Reduction of human errors and scaling up with fewer employees;

Shipping fulfillment experts at your service 24/7 to help you solve any problems.
Ecwid Widget Suite
This s an out-of-the-box widget set for an eСommerce solution that makes it easy to embed a shopping cart on any website. Ecwid Widget Suite is a bundle deal that will come in handy when running an eCommerce business. It provides flexibility, simplicity, and reduced code for additional functionality.
It contains six fully-functional widgets:
The Product Browser for browsing and purchasing products;

Minicart displays the customer's current shopping cart and items within it;

The Horizontal Categories allow for an easy way to display products in a horizontal sequence using tabs for easy navigation;

The Vertical Categories allow for an easy way to display products in a vertical sequence;

The Search Box enhances search capabilities within your catalog;

Add To Cart is the button that enables your customers to build their shopping cart by adding products.
WebEngage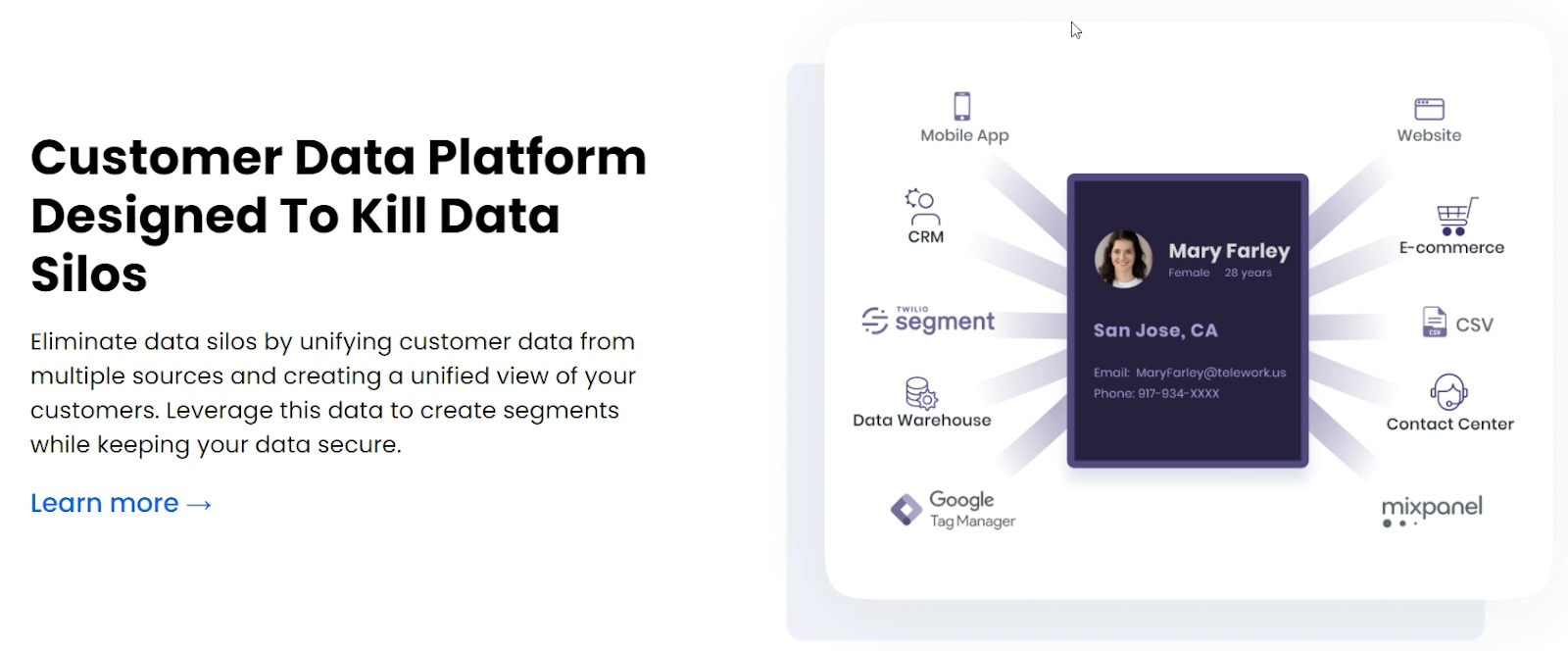 Among the many features of WebEngage are surveys and feedback forms that are custom designed to provide unbiased feedback using data, resulting in a clear sense of the existing customer experience. The platform offers robust data management and analytics capabilities, a personalization engine, an omnichannel campaign manager, and also manages and integrates with numerous marketing channels.
With the help of data and analytics, you can shape a strategy to engage your audience effectively. Benefits of using WebEngage include:
creating customizable forms to collect real-time data

empowering real-time data collection

real-time segmentation for targeted marketing

creating unique mobile app user experiences

leveraging multiple data reports for any type of marketing.
Linnworks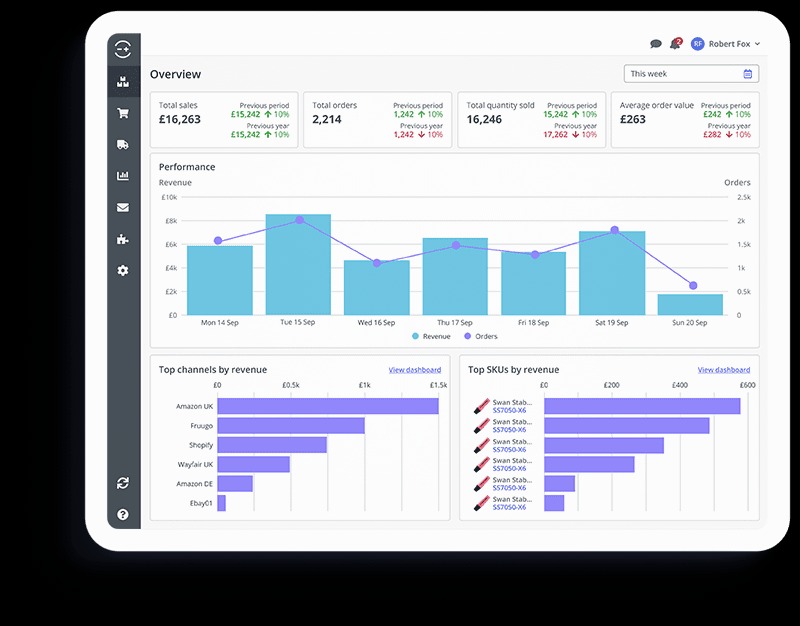 Linnworks is designed to connect, manage and automate commerce-related processes, and empower businesses to sell products wherever they are and capture every revenue opportunity. Thanks to multichannel capabilities, Linnworks helps you scale quickly and deliver a positive customer experience even during the early stages of your business. It also allows for the management of your sales and inventory across all your distribution channels in a way that is effortless and quick.
It's major features are:
Management and optimization of product listings across the major selling channels;

Cross-channel monitoring and management of your inventory to exclude underselling/overselling;

Better manage, process, and control your sales flow across your diverse sales channels;

Manual workflows automation for faster shipment and fulfillment of orders.
WordPress eCommerce Widgets
There are thousands of widgets, plugins, extensions, analytics, and other tools that WordPress provides. The tricky part is selecting the best tools for your specific online business. We've done all the work for you by selecting the top eCommerce widgets for accuracy, usability, and ease of use.
WooCommerce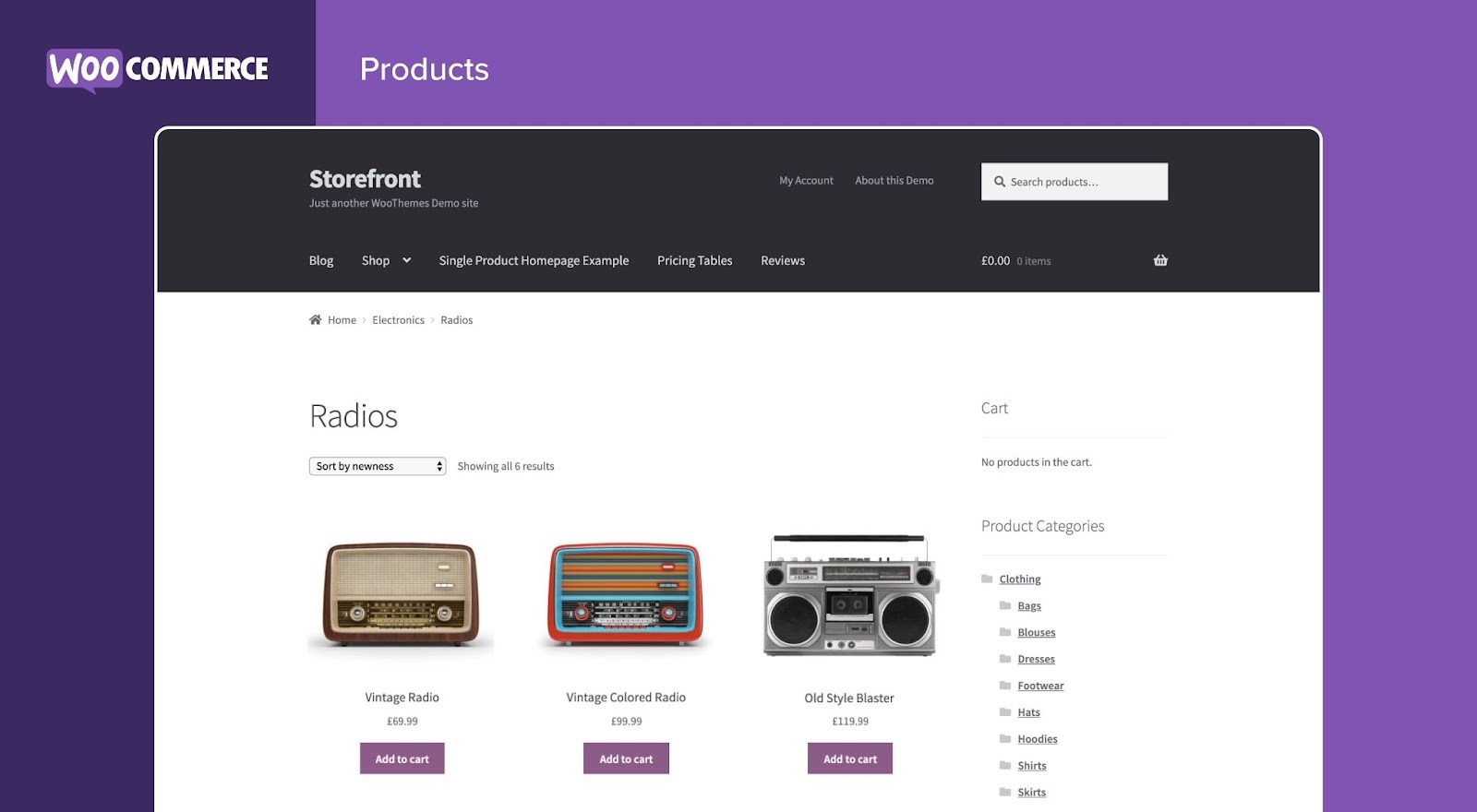 Blending content and commerce in a captivating way is core to the WooCommerce eCommerce widget. This is the most widely used open-source eCommerce solution. It offers both store owners and developers complete control, enabling them to do almost anything they want to do with it. With Setup Wizard's help, you can add many services for payment processing, order fulfillment, and shipping.
Some of the major WooCommerce's features include:
Creation of a beautiful and interactive storefront designed to reflect your brand and industry;

Modular design with pages that can be custom-built with the most basic of looks in minutes;

Interactive displays of products, their variations, custom designs, prompt downloads, and related items;

Enhancement of your search engine ranking by utilizing WordPress' SEO toolset.
Social Shop for WooCommerce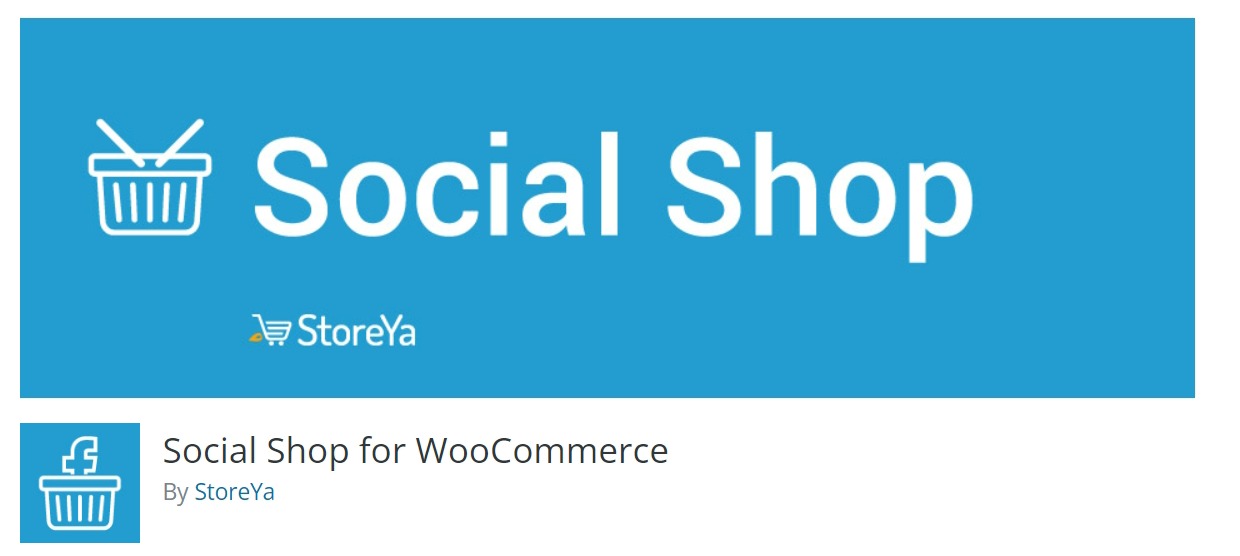 Social media's rapid adoption skyrockets the number of conversations about a brand and its products, which is a trend you can't afford to ignore. Social Shop widget is designed to help you promote and sell products on Facebook. It will naturally import your WP-Commerce stores to your Facebook page, fully customizing it to match both the Facebook body and the brand look. No coding skills are required - your stores are moved to with one click.
It's core features comprise the following:
Automated importing of your store's latest listing;

Analysis of your ad campaign and consumer behavior;

Support for all languages and currencies;

Payment processing security and speed;

Ability to create multiple Facebook stores under one account;

Synchronization of comments and likes for increased exposure.
This is a kind of creative ad machine that gives you the opportunity to land straight on your fans' news feed, where they communicate in an inspiring way.
Automatic Lead Generator for WooCommerce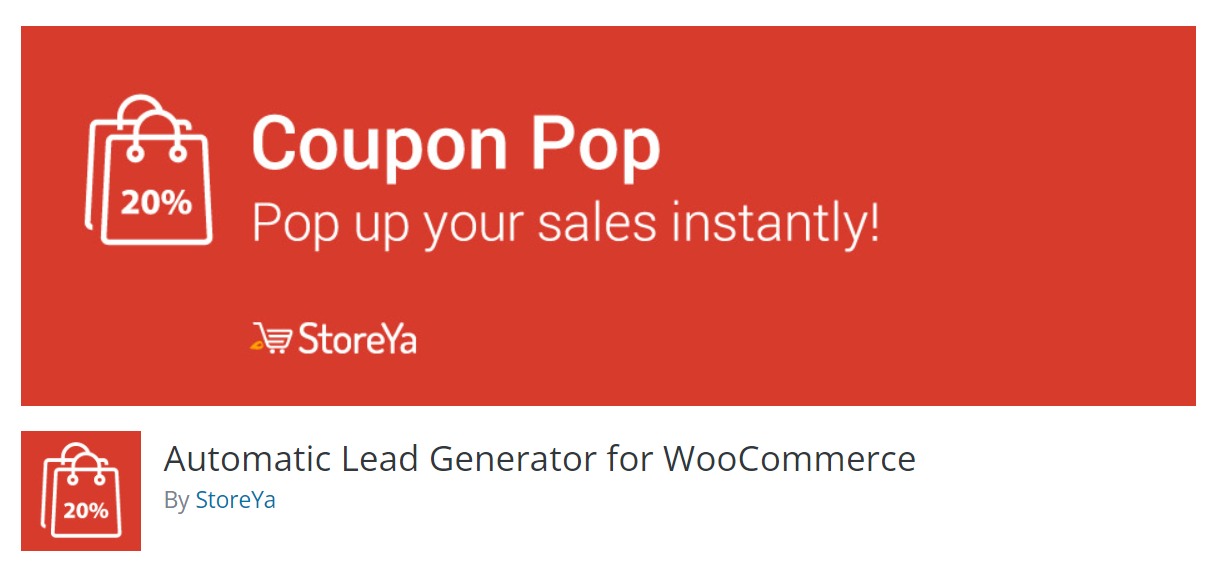 WordPress has so many features built-in it can be intimidating to know what to include in this list. We decided that the Automatic Lead Generator for WooCommerce or simply a Coupon Pop deserves to be mentioned.
Lead generation is a tricky prospect for any business, even a small one. This Automatic Lead Generator plugin for WooCommerce creates automated lead forms via social media scheduling, populating these forms with up-to-date product information to help prospects move quickly to the pre-purchase phase of the buying cycle.
With this plugin, you can:
Handle all your lead generation procedures through your WooCommerce store;

Boost your website's conversion rate and user pool and increase your chance for a sale;

Enlarge your email list with the help of promotions and discounts popouts;

Enhance your social communities on Facebook, Twitter, Google+, LinkedIn.
WooCommerce Multilingual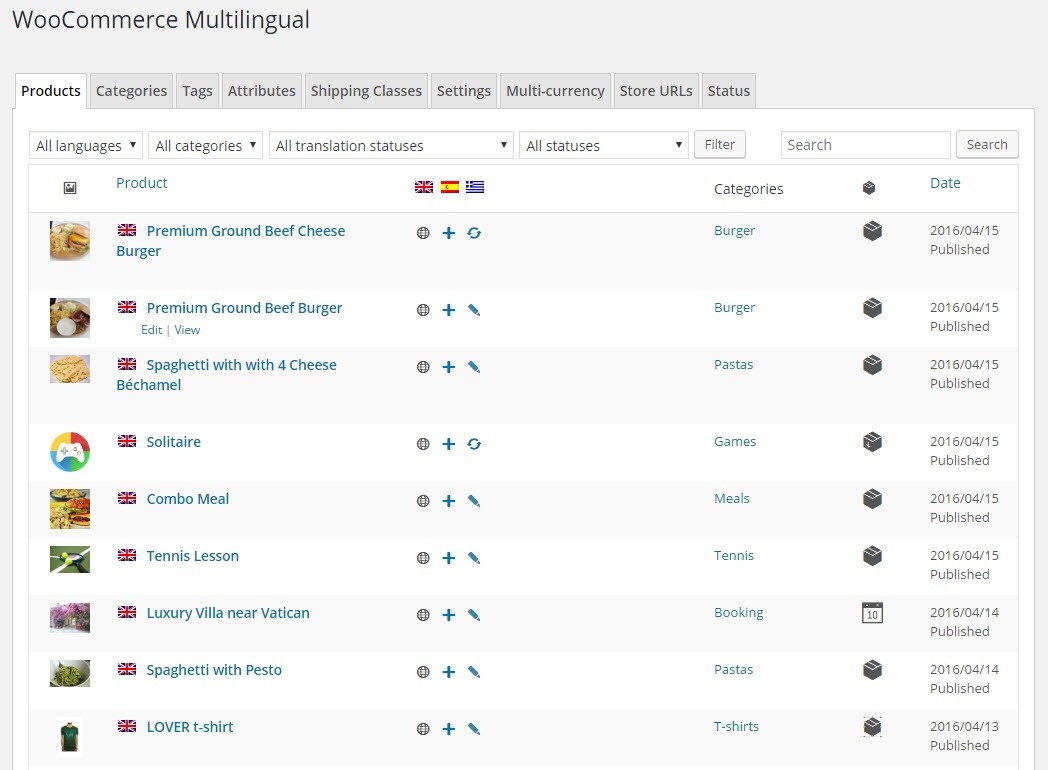 If you have an online business, you know that your customer base is all over the world. This can mean buying and shipping goods to your multilingual customers can be difficult. By offering multilingual widgets on your website, you solve this problem.
The power of this plugin enables you to manage entirely multilingual eCommerce websites. It can be integrated with all widely-used WooCommerce widgets. The widget lets you translate the product pages for on-site visitors, provides language preferences, and allows users to pick dialects.
The key features of WooCommerce Multilingual are:
Translation of all WooCommerce products (individual items, catalogs, etc.);

Effortless supervision of product, category, and attribute translations;

Maintenance of the same language/dialect throughout the checkout operation;

Communication via email with customers in their preferred language/dialect (in both automated and manual configurations);

An inventory-tracking solution that doesn't break products into separate languages;

Store management with various currencies depending on either the language or location of the shopper;

Possibility to choose a convenient payment gateway depending on the locale of the shopper.
BigCommerce

BigCommerce is the eCommerce platform that fits perfectly with WordPress without much effort. This eCommerce platform allows a business to scale while a WordPress website manages its content and a website. Creating the account, log in, shopping cart, and other important pages has never been easier for you, your company, or your organization.
BigCommerce features allow store owners to:
Pull the best design ideas from a variety of tools available to create beautiful customer experiences;

Take advantage of an easy-to-use, secure, and reliable platform to process transactions anytime and anywhere;

Deliver a fast, profitable experience to shoppers and turn them into loyal customers;

Ensure businesses can seize on market opportunities and allow customers to experience the brand's unique qualities;

Create rich, impactful content that engages audiences cross-channel;

Unify the backend with the most seamless API integrations or empower it with third-party apps.
MemberPress
MemberPress helps you create striking WordPress membership websites, process payments safely, track online visitors and much more with one easy and fast setup.
Basically, its major goal is to help you monetize your content, meaning - users' access to it. With MemberPress, creation, management, and monitoring of membership subscriptions will be a snap.
Its basic features include:
Easy membership setup: the process includes three necessary steps - plugin installation, entering your payment details, adding products;

Full control over your content: you can limit the visibility of your content, allowing users to view only the part you want them to see;

Integration with LMS: MemberPress can be combined with LMS for even easier online courses creation;

Utilization of coupons: the widget provides you with multiple coupons while controlling their conditions and the number of times they're used.
Easy Digital Downloads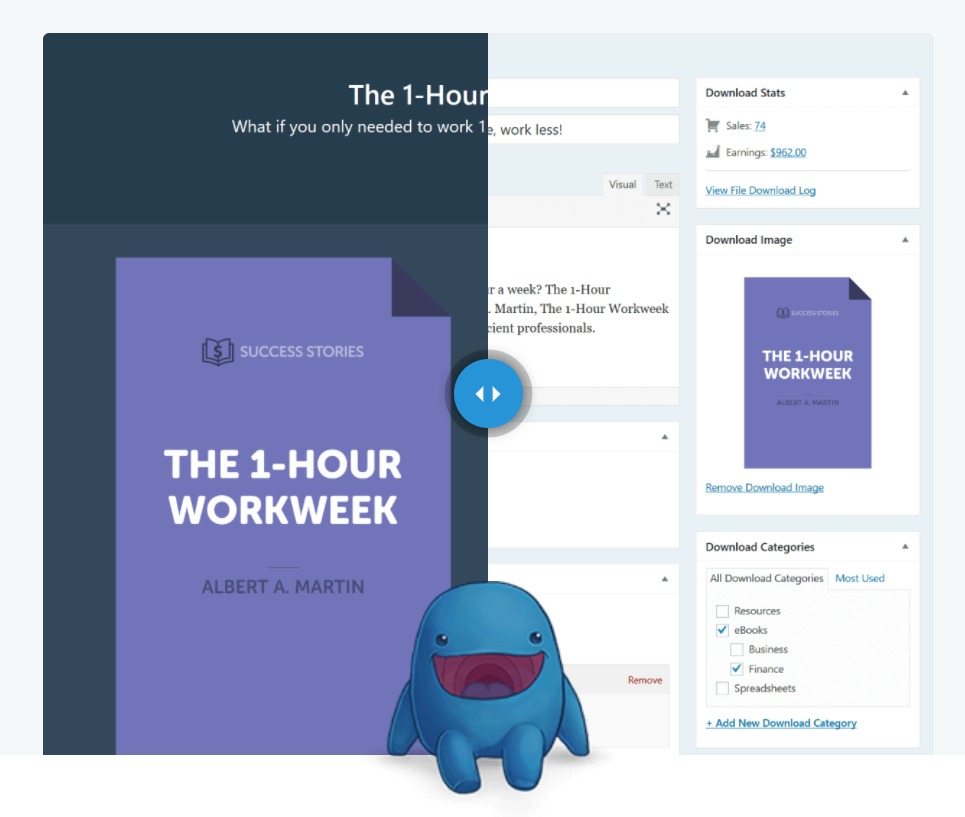 This widget allows for the sale of digital products like eBooks, PDF files, etc. Easy Digital Downloads is very easy to use, with powerful features provided to enable a seller to create a functional and beautiful online store.
Its powerful functionality allows you to:
Accept credit cards and process online payments in a fast and secure way;

Create a fully-functional shopping cart system that will allow shoppers to add and withdraw items quickly;

Permit view of purchasing history to logged-in customers;

Create customers' loyalty with discount codes that incentivize them to buy more even more often;

Track the speed of files download and essential consumer data;

Allow unlimited file downloads for users who bought it.
Ultimate Product Catalog
This widget is created to showcase your products in an elegant and easily customizable catalog format. This plugin comes with a full guided setup, catering to its ease-to-use design and user-friendly functionality.
The key features of Ultimate Product Catalog are:
Dynamic user interfaces that allow a user to view product catalog layouts and switch between them easily;

Advanced system that allows you to filter and sort products and also includes the ability to provide the price and product name;

Catalog search that includes filtering for financial, dynamic, exact, and brand results, all of which work in conjunction with one another;

Easy price-setting system that allows you to enable/disable and modify pricing per product or for a whole catalog;

A possibility to properly categorize your catalog to make it easier to locate items and filter out items that aren't relevant and bothersome to the user;

Highly interactive widgets that showcase individual product selection, up-to-date product list, a random selection of products on your store;

The possibility to design the catalog from your spreadsheet by uploading and importing products from your spreadsheet straight to your storefront.
OrderStorm WordPress eCommerce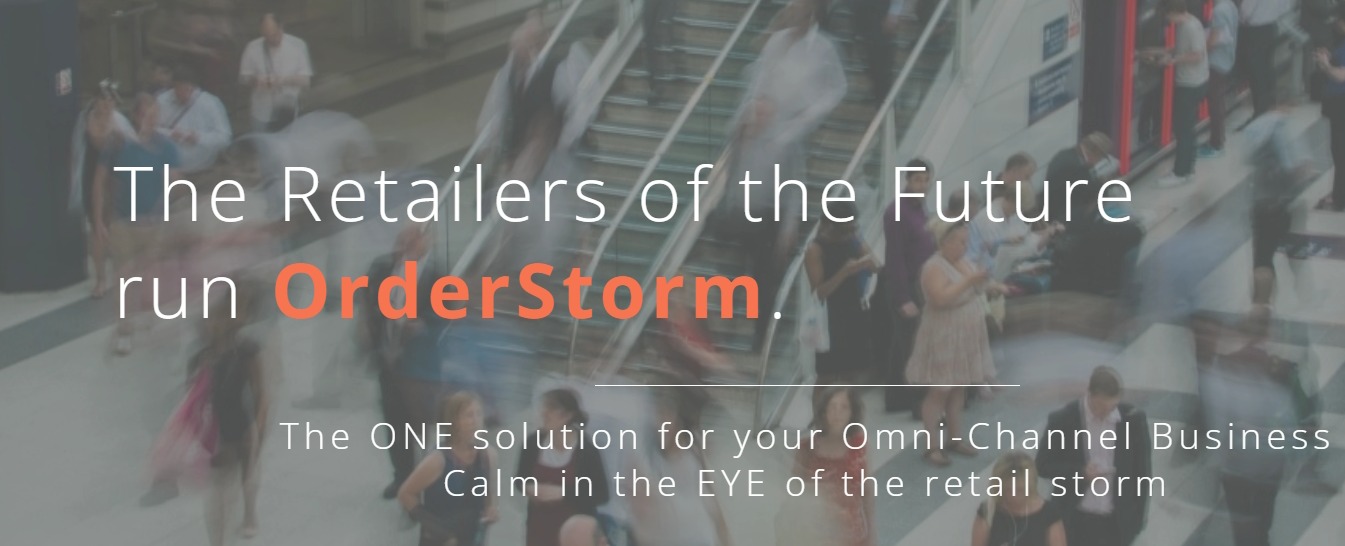 OrderStorm WordPress eCommerce is a fully-fledged shopping basket integrated with your WordPress website and hosted anywhere. With its help, you can sell products in an adaptable, customizable, and secure way. The widget has a wide range of inherent components to make it easier to work with your shopping list and daily activities.
OrderStorm WordPress eCommerce is cloud-based, so you don't need to use your server capacity to install and use it. It is perfect for you if your business:
needs extra features that other widgets can't supply

is dropshipping from multiple suppliers

operates on a model that generates a quote/estimate that may result in a sale

maintains a massive volume of inventory.
Its major features allow you to:
Showcase products in an appealing way;

Organize products easily via drag-and-drop

Resize images as you see fit;

Configure and customize items to showcase them in a unique design;

Embed links to vital resources;

Offer optional add-ons or upgrades right after purchase;

Display pricing, promotions, and sales info in a creative way.
Final Word
In today's society, there seems to be a never-ending flow of options when it comes to shopping. But when it comes to online eCommerce retailers, many firms still seem to be missing out on what a cool shopping widget could bring to the table.
Your eCommerce website is one small part of a consumer's experience with your company. It's your showpiece, and your customers want to feel like the shopping experience is easy and fun. Make it a cinch by equipping your store with the right widgets to carry out the necessary daily tasks.