6 Tips for Creating a User-Friendly Website
Hosting a website is easy these days. There are dozens of articles and books with all the information you need to build your site from scratch, and dozens more programs that build it for you. Dedicated hosting brings a sense of control to your website, allowing you to fine-tune everything exactly as you want it. However, just because it's easy to create a website doesn't mean it's easy to create a good website. Part of good website hosting is ensuring that your site is both functional and user-friendly. If your site is lacking in either, you could lose interest, and users are less likely to support you and your company or brand.
Responsivity
With the increase in available technology, there are dozens of ways one can browse the internet. Not only are there different devices, like phones, tablets, laptops, and computers, but each device also comes in a variety of sizes. Many first-time site developers often overlook the responsivity of their websites. A responsive website is designed to detect and respond to the screen size of the user.
Most devices have an average range of sizes, and the difference within each range isn't too great. When building a responsive website, you want to make sure your design fits within the three main size categories:
- Desktop Displays: range from 1024x768 to 1920x1080
- Mobile Displays: range from 360x640 to 414x896
- Tablet Displays: range from 601x962 to 1280x800
Each size category will need a different display option. For example, a long horizontal display that works well on the wide desktop sizes is better off as a vertical stack on thinner, mobile sizes. When coding your website, you can use CSS settings to have your sections display differently depending on the size of the screen.
Maintain Brand Integrity
Users like to know they're on the right site, on every page. It's important to make sure that your logo and other identifying features are available without taking up too much space. Having your logo in the top left corner of your site is the best way to make sure users know they're in the right place. The logo needs to be featured on every page, too, so when users navigate away from the home page, they aren't lost.
Maintaining brand integrity also means keeping a consistent style across all of your pages. Unless there's a specific reason for it, your fonts, text sizes, color schemes, and overall organization should be uniform across your entire website.
Include Digital Contact or Information
While it's important to have your phone number available to those who want it, it's also important to provide ways of obtaining information without it. Many users are keen on reading up or watching videos to learn what they need to know. Some questions may not be answered easily and could require a phone call to answer properly. However, if there's a simple question that isn't answered on your webpage, you're likely to lose the user who's asking it.
To help your site be more user-friendly, you'll want to include all your information on your site. You can incorporate this information into your web design itself. For example, an e-commerce site should include the dimensions of each product as well as shipping information. Alternatively, you can provide a frequently asked questions section where users can look up their problems. This makes the users happy, and it frees up your phone line for more important calls.
Make Text Easy to Read (and Skim)
The text of your website should be easy for the general population to read. The occasional flourish here and there is fine, but an entire article or product page written in a cursive font is going to turn a lot of people off. Arial, Times New Roman, and Helvetica are the most commonly used fonts that are considered user-friendly.
It's also necessary to make your website easy to skim. Long blocks of text on a computer screen are an instant turn-off for many users. Instead, break your content up into smaller paragraphs, and utilize bullet points and lists wherever possible.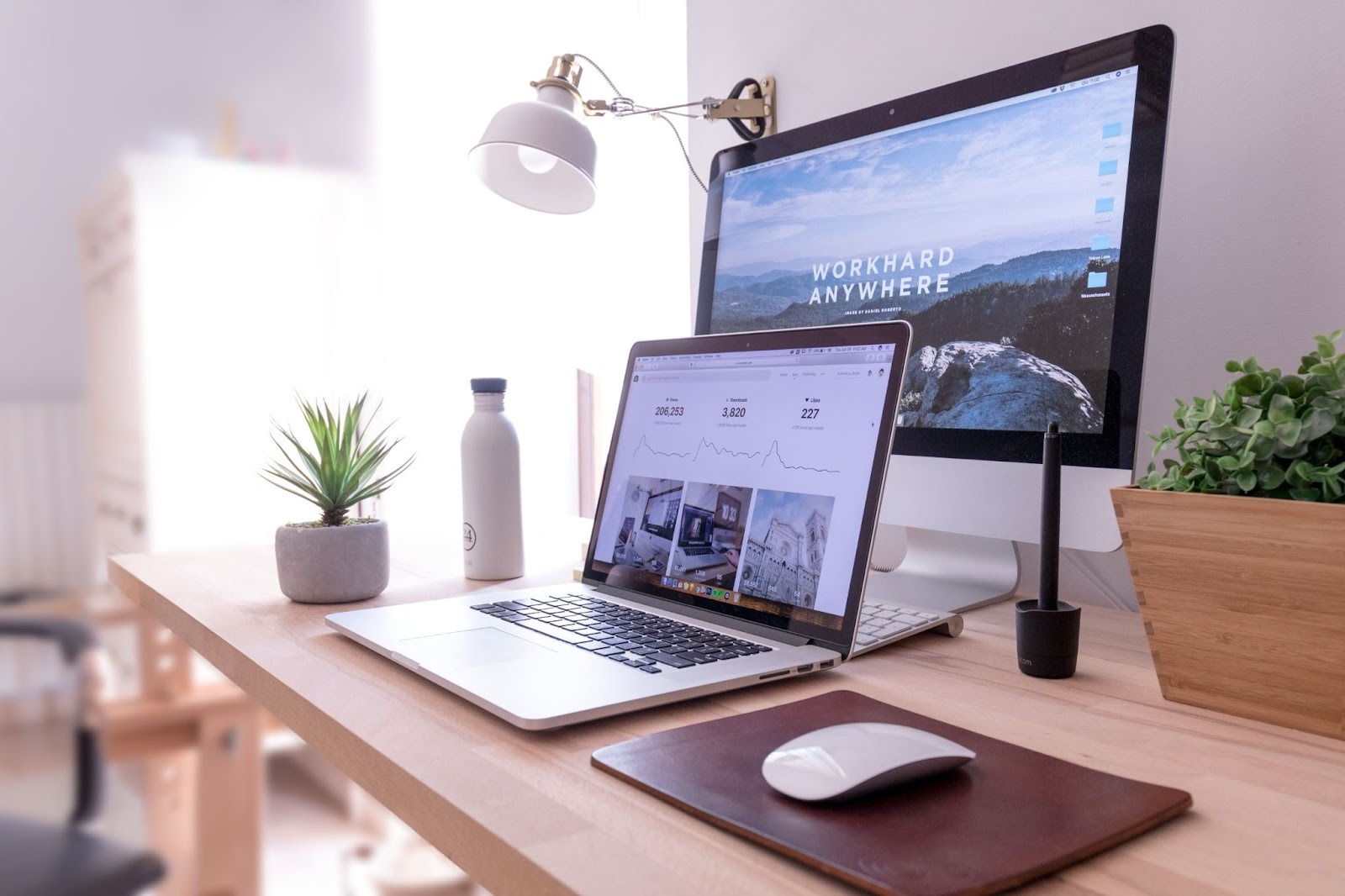 Photo by Domenico Loia on Unsplash
Employ Search Functionality
Having a search bar is imperative for many websites, especially e-commerce sites. When your website has more than three pages, having a search bar for your users is the best way to help them navigate. Many users go to websites with an idea in mind of what they're looking for. It could be a specific article or a product they saw an ad for. If there's no search option, they'll have to navigate through your pages and menus looking for it. If this takes too long, they're likely to give up and take their business elsewhere.
Include Social Media
Social media is almost a requirement for any business or brand these days. Even just having an account without updating it regularly is preferable to not having one at all. When users visit your site, they may want to know where they can follow you online. Many companies utilize social media to promote updates and host giveaways or other events.
Displaying your social media accounts on your home page is important. You can even include a direct feed link so users can see your most recent posts. The head or foot of your website should also include the icons of your social media platforms with links to your page so users can follow you directly.
Building a user-friendly website is the best way to make sure your company or personal brand continues to grow. Through dedicated hosting, you can keep tight control of your settings and ensure your website runs as smoothly as possible. HostForWeb offers a variety of hosting options, including VPS and dedicated servers. You can browse our hosting packages online or give us a call at 1-833-201-8322 to learn more about our customizable options.