What is Reseller Hosting, and How Can it Help My Bottom Line?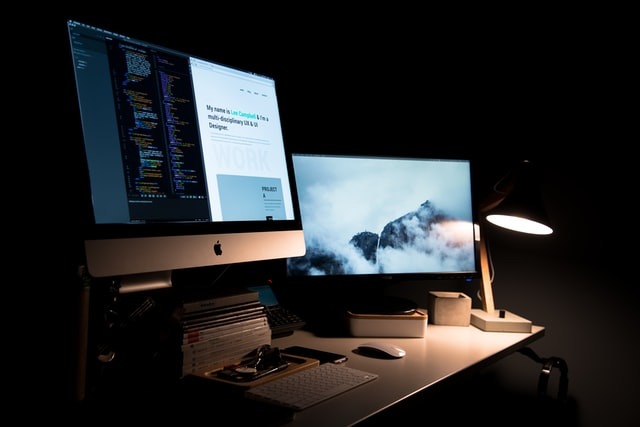 Photo by Lee Campbell on Unsplash
Reseller hosting is a great way to make some extra money. Essentially, you offer your clients hosting abilities that you yourself have purchased from a larger hosting platform. It's white label hosting at its finest. Many web hosting sites allow users to purchase multiple services and repurpose/resell them to their clients. It helps you expand your business and pick up additional income while you complete other work. And because the hosting platform does most of the work for you, you won't get bogged down by this extra service.
How It Works
When you resell a hosting service, you're providing your clients with a great service at little cost and effort on your part. Hosting platforms offer reseller packages you can purchase, which often include a bundle of sites at a lower cost. You'll then be able to charge your clients for these services at a higher price. Not only does this help you cover your costs, but you also gain a profit, improving your business's bottom line.
Who Benefits from Reseller Hosting?
There are many entrepreneurs and freelancers that could benefit from reselling hosting services. A start-up company that wants to provide their own hosting services, but is unable to due to costs and resources, can use reseller hosting to get their business off the ground. Web designers and developers can also benefit. By adding this additional hosting service, designers and developers can build a stronger client base. They'll also have more control over the design and development of a site by being able to access the backside more efficiently.
How Does Reseller Hosting Make You Money?
When you participate in a reseller package, you're freeing yourself up to make a profit. In fact, reseller packages are designed to help you grow your business and make money. By getting a bundle of hosting services at a discounted price, you're already ahead of the game by saving money. The charge for your clients will cover what you paid and then some.
More than that, reseller hosting allows you the opportunity to increase your prices due to the management services hosting offers. Many companies and website owners aren't well versed in how the backend of everything works. That's where your knowledge comes in. You'll be able to fine-tune their settings for them from your cPanel. And the best part is, by working with a hosting platform, you have 24/7 access to customer support in case anything goes wrong. You'll be able to support your clients and their sites, building trust.
What Reseller Packages Include
Due to their lower price, reseller packages may seem like getting the short end of the stick. But a reseller site has all the same resources and power that other sites do. You'll be able to choose your disc space and bandwidth on the same level as everyone else. You'll also gain access to:
-Domain Hosting
-Website Branding
-cPanel Updates
-Plan Configuration and Management
-Additional Features to Supply to Clients
-24/7 Support
How Much Hosting Experience Do You Need?
In truth, resellers need very little hosting experience to get started. Because you're working through a hosting platform, you'll have their expertise and skills at your disposal. The hosting platform will handle most of the technical aspects for you and can provide assistance with any questions you have. Reseller hosting is a great way for you to offer additional services to your clients without needing to spend the time and energy learning a new skill. It's also the perfect option for anyone interested in learning the ins and outs of hosting who isn't quite ready to tackle it on their own.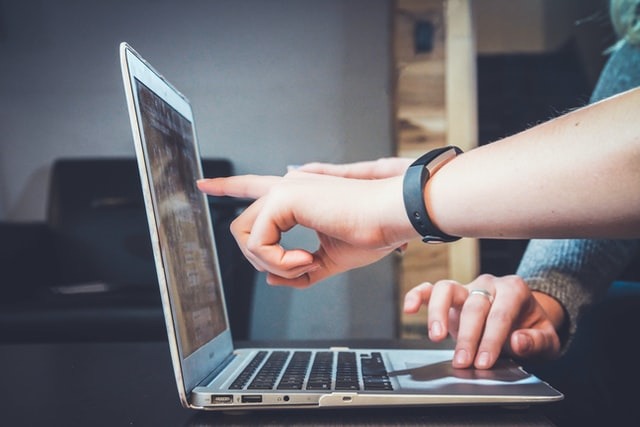 Photo by John Schnobrich on Unsplash
Will Clients Know?
Building your personal brand and business is important. When you purchase a reseller package, you won't have to worry about your clients knowing you're working with a hosting platform. Reseller hosting allows you to put your name, logo, and other branding on all aspects of the hosted site. There is no connection between your service offered and the service you purchased outside of your own knowledge. This allows you to build up your company and get your name out there.
Upgrades
When you start your reselling journey, you'll likely choose from a smaller package to get your toes wet. But as your company begins to grow, so too can your hosting account. Most hosting platforms offer a variety of packages for resellers. You'll be able to increase your package depending on your needs and those of your clients. As you get more work, you can upgrade your account to accommodate the new sites and services you'll need.
Reseller Hosting with HostForWeb
If you're considering reseller hosting, HostForWeb is here to work with you. Our reseller packages include the following features designed to help your business take off.
Branded User Panels – Customize your cPanels to include logos, news, and nameservers specific to your business.
Reseller Hosting Tools – Get free access to cPanel/WHM panel, WHMCS billing system, and a 1-click installer with over 300 popular apps such as WordPress, Joomla, Drupal, and more.
Website Transfers – Transfer up to 30 websites from another provider for free.
Multiple Restore Points – Your data is automatically backed up regularly to guarantee business continuity for your clients.
24/7/365 Customer Support – Anything can go wrong at any time. We provide you with access to support 24 hours a day, 365 days a year, to keep your business running.
Satisfaction Guaranteed – We offer a 30-day money-back guarantee if you are dissatisfied in any way, no questions asked.
You can count on HostForWeb to provide you with the ultimate support you need in your reseller hosting career. Take a look at our reseller packages or give us a call at 1-833-201-8322 to see how our business can help your business.